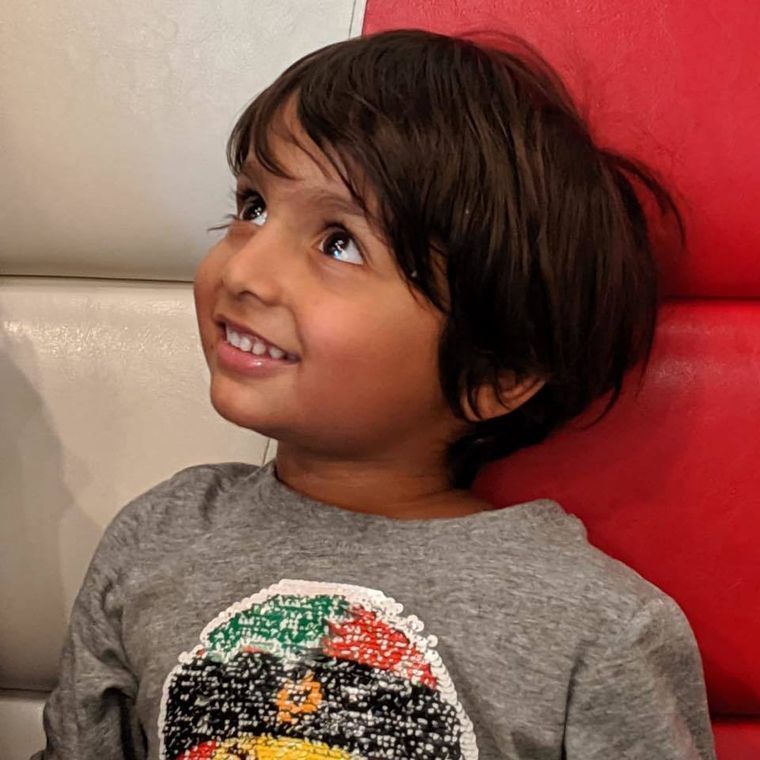 Neev - a spunky boy, full of energy with sense of humor uncommon for his age. He loved nature, from growing his own veggies, pumpkins, naming the rollie-pollies on the ground to hummingbirds in the backyard. He fought his battle with DIPG hard. During his fight, Neev completely lost ability to walk, the doctors gave an opinion he would not walk again. Proving his doctors wrong, putting months in exercises and therapy, he learned to walk right from scratch.
Even when he was wheelchair bound, and severely affected, his love for life did not diminish one bit. He loved to sing, he loved reading books, same stories over and over! He loved to share, he loved to give gifts to random strangers.
Just imagine this, one fine morning, your child develops balance issues and red eyes, you take him to the doctor thinking doctor will prescribe glasses. Instead, you are asked to go to ER, get an MRI. And you are told that your child has a brain tumor, with no cure and has less than one year to live. You will be forced to watch your child suffer, lose abilities as the disease progresses and die right in front of your eyes. That's what happened to Neev's family on August 15th, 2020. This was their reality, and unfortunately 300 families face the same reality every year. This is DIPG.
With your help, we will be able to support research projects and medical trials with teams of doctors and healthcare professionals who have devoted their lives to find a cure for DIPG.